We're fund raising for Rainbow House – Please donate
ELe's Mark Buchanan, along with 12 other brave souls from Formby are fund raising for Rainbow House in Mawdesley, Lancashire – the charity which supports children and young people with physical and neurological disabilities.
What is incredible about this group of guys is they decided not to do the fund raising in any traditional way such as a sponsored run or parachute jump but have come together to create a dance troupe and entertain the guests at this years Rainbow House annual ball in September. A very brave thing considering none of the guys have ever danced before!
https://www.justgiving.com/fundraising/theglitterboys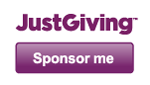 When asked about what we should expect to see on the night Mark commented:
"You have 13 very brave guys on stage putting themselves out there for such a worthy cause. No matter what happens on the night, we will all have done our best and entertained the crowd – hopefully in a good way and not the internet viral video "omg – have you seen this" kind of thing! And NO, the guys are not looking at any career changes on the back of this"
So, Why Rainbow House?
Mark's close family friends Lisa and Paul Maddison (also one of the Glitter boys) became parents for the first time in 2006 with a beautiful baby girl Katie. They brought Katie home after a perfectly normal childbirth and had just started to acclimatise to parenthood.
However, when Katie was four days old she started to have seizures and very quickly became seriously ill. After 2 months of incredible care at Alder Hey Hospital her seizures slowly started to improve but Katie was severely affected by a brain disorder leading to severe visual impairment, severe learning difficulties, low muscle tone amongst other complex issues. Lisa & Paul didn't know where to turn for practical and emotional support. The NHS just isn't geared up to help families in their position.
By chance, they heard of a local charity based in Mawdesley, Lancashire called 'Rainbow House' (https://www.thelegacy-rainbowhouse.com) which offers therapies not available on the NHS for children with disabilities.  See some of the great work the charity performs in this video:
Rainbow House 'Rehabilitation, Education & Fun'
Rainbow House offered a different approach to developing children and adults with a range of disabilities.  It encourages independent movement and skills through a structured programme.  It's a happy place filled with optimism, fun, smiles, laughter and affection.  Each member of staff is very dedicated and treats the children with respect and dignity.
The charity changed Lisa, Paul & Katie's lives as a family, it made an immediate impact with practical and emotional support and Katie was able to sit unaided after 6 months of therapy, something doctors had previously said she would never be able to do.
Katie is now 12 and able to sit herself up independently, she is nearly able to stand independently and can take steps with increasingly less support.  Katie and her friends at Rainbow House have a great deal to teach us – about how seemingly small things should never be taken for granted, about their incredible spirit and their untiring endurance.
So, please please please donate to this amazing charity because they do not receive any government funds to provide the life changing services they deliver. https://www.justgiving.com/fundraising/theglitterboys
"The Glitter Boys" will perform at The Rainbow House Glitter Ball to be held in the Ambassador Suite at Formby Hall Golf Resort and Spa on Saturday 15th September 2018. Mark, accompanied by Paul Maddison, Mal and Tom McGeoch, Andy Stockell, Jono Holden, Peter Knowles Matt Clarkson, Sandy Whittaker, Chris Barrett, Dave Howard and Nic Hopkins have accepted the fund-raising dance challenge which will be a spectacular, once- in-a-lifetime dance performance.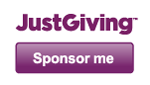 Tags In